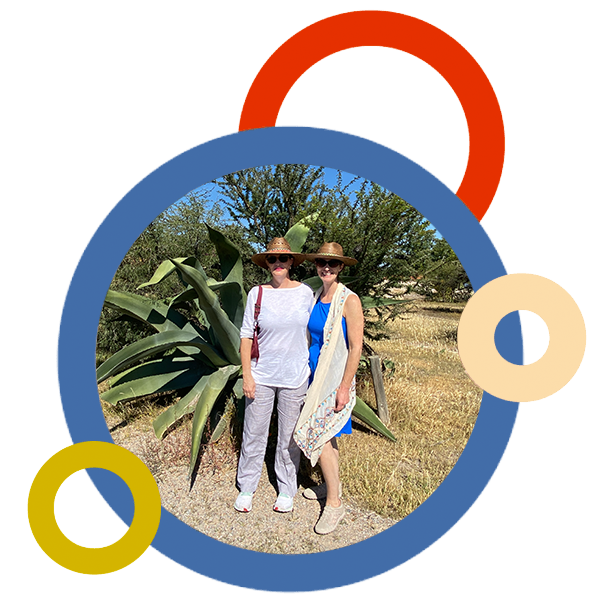 Friends Amy Stadstad and Becca Karns met through their daughters' daycare and realized that they loved spending time with each other, even outside of birthday parties and playdates.  They shared their love of candles, focusing especially on the vibe a great smelling candle can give an entire house.  Research led to experiments and over years of creating and learning together, they came upon the idea to merge their unique styles and form A&B Candles Co. 
Becca is a Colorado native and Amy transplanted, after years of traveling there as a child.  Many of their creation's names are inspired by places and experiences found in this phenomenal state.
Who's Amy

Amy was raised in the Midwest and traveled across the US during her youth.  Once she received her pharmacy degree, she chose Colorado (her favorite state) as her new home.  Here, she met her husband and now they, and their two daughters, live west of Denver; they all enjoy traveling, watching classic 80's movies and skiing.  Amy also loves to read, crochet and tap dance! 

Who's Becca?

Becca was lucky enough to be raised in Colorado, where she also attended college and met her husband.  They live south of Denver with their daughter and son, who are very active playing volleyball, lacrosse and baseball; Becca cheers them on.  As manager of her family's manufacturing business, she keeps busy and finds stress relief in combat fitness classes and kickboxing. 
We have chosen Colorado and our family as inspiration for our candle line.  You will find one scent named after each of our children ♥️
Alike and different, but always together, Amy and Becca are A&B Candles!